PLUMBING

LISTINGS MANAGEMENT
Consistent, accurate information across all the major data aggregates.
At Mammoth Marketing, we offer professional plumbing listings management. It is part of our comprehensive set of plumbing marketing services that allow your plumbing company to keep any online information available about you up-to-date. If your information is accurate, customers can find you.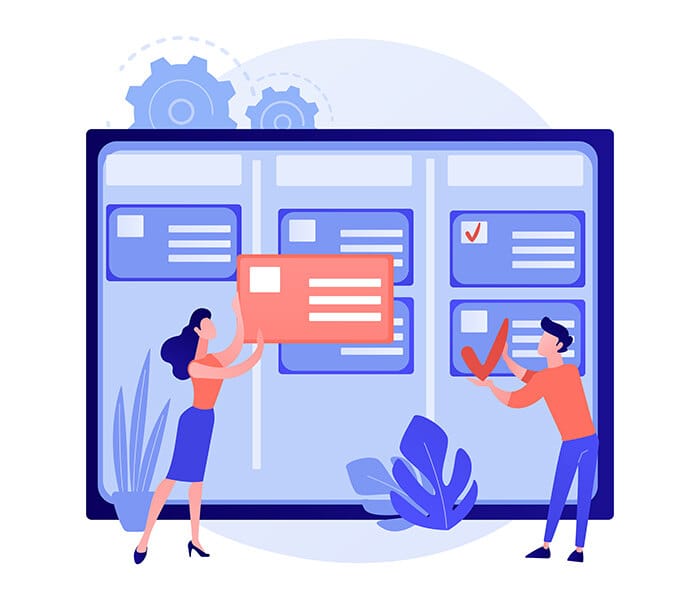 WHY WORRY ABOUT ACCURATE
ONLINE LISTINGS FOR PLUMBERS?
Online listings for your plumbing business are a lifeline. They generate inbound web traffic, bringing customers to your website or social media pages to inquire about your services. Accurate listings also allow your current and prospective customers to get to know you and your plumbing service. 
MORE ABOUT
LISTINGS MANAGEMENT
When plumbing businesses establish themselves in the modern business landscape, they develop an online presence. With the right marketing strategy, any plumber can feature prominently in local search results when prospective customers search for their services. For example, customers often evaluate businesses by browsing Google listings, customer review sites like Yelp, and the Better Business Bureau.
An online profile independent of your websites and social media accounts is crucial in the plumbing industry because hiring a plumber depends on a relationship of trust. Before a customer invites a plumber into their home or business and invests potentially thousands of dollars into plumbing work, they want peace of mind. Is the plumber reputable, trustworthy, and competent? 
WHAT DOES PLUMBING
LISTINGS MANAGEMENT INVOLVE?
Listings help you build a foundation of trust that sets the stage for enduring brand loyalty. They are a core part of the public face of your company. 
When you sign up for help managing your plumbing listings, the Mammoth Marketing experts provide you with the following services:
WHY ACCURATE CONTACT INFORMATION
IS IMPORTANT
Listings management ensure accurate contact information for your plumbing business across all platforms. Focusing on this task creates accurate records, but it also streamlines internal recordkeeping.
Is every member of your business on the same page with regard to the company's details, from the field technicians to the marketing team? If so, it could save time when you print business documents such as work orders, fill out warranties for equipment, or sign up for a free trial for business software.
HOW PLUMBING LISTINGS MANAGEMENT
CAN MAKE YOUR BUSINESS MORE EFFICIENT
We've all heard about company advertisements with misprinted phone numbers. Business owners find out months later that hundreds of calls from prospective clients went to unsuspecting (or mischievous) strangers. A mistake like that could do incalculable damage to your reputation as a plumber.
Modern plumbing businesses have to worry about more than wrong phone numbers—you're on websites and search listings that people depend upon for finding plumbers in their area. Running a modern business is hard enough, and tedious listings management isn't always at the top of the list. Using a professional like Mammoth Marketing to manage the listings gives plumbers the data they need to keep their marketing campaigns, social media, and business information current. 
PROFESSIONAL PLUMBING LISTINGS
WITH MAMMOTH MARKETING!
Mammoth Marketing specializes in digital marketing for plumbing companies, including the following:
To speak with a marketing specialist at Mammoth Marketing, call (206) 590-4689 today!
ACCESS TO OUR
SPECIALIZED DASHBOARD
You get the same tool we use to make sure everything is running, working and making your phone ring. Real-time updates on all your marketing.
KEY PERFORMANCE INDICATOR (KPI) TRACKING DASHBOARD
We will set you up with access to your very own K.P.I. (Key Performance Indicator) tracking dashboard that will help you keep a pulse on the most important metrics.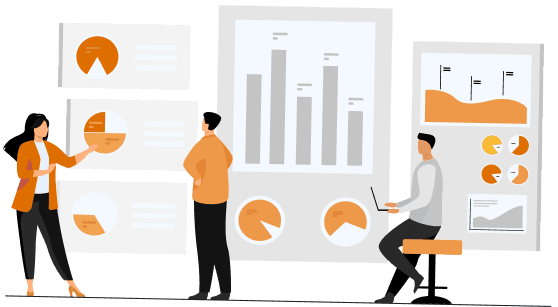 This is what our team uses to look at your progress and find out what the next steps are to getting your business to being the top plumber in the area.
IT'S EASY TO KNOW HOW MANY LEADS YOU'VE RECEIVED

AND HOW MUCH YOUR SPENDING TO GET THEM.