Know what works, listen in on sales calls, and learn about your customers.
CALL TRACKING SERVICES
FOR PLUMBERS
Why consider using call tracking for plumbers or local plumbing companies? Service calls and customer support are some of the most crucial customer interactions in the world of plumbing. If someone calls you to fix a plumbing problem or needs help with a billing or quality issue, you need to know that they receive professional, polite service to resolve the issue.
As part of our marketing services for plumbers, the Mammoth Marketing team offers a call-tracking service. If a customer's pipes leaked water all over their basement or kitchen floor, you'd have the tools to fix it. So, if your front desk is leaking customers through dropped calls, rushed service, or inefficiency, you need call tracking.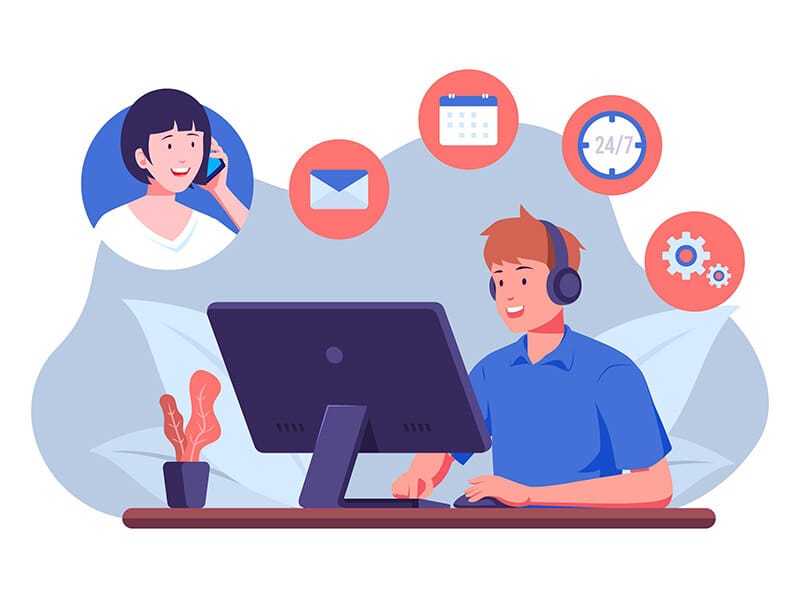 Call tracking is a premier service, one that Mammoth Marketing developed with the specific needs of local plumbing businesses in mind. Now, you have the ability to keep an eye on your front desk at all times. You also have access to the following information:
THE BENEFITS OF
CALL TRACKING
Why should plumbers use call tracking? It provides instant answers to questions about your key business operations, such as:
These details can help you streamline your service calls and customer support procedures. You owe it to your customers and hardworking employees to ensure the front desk lives up to the exacting standards you maintain for the rest of the business. 
ABOUT OUR
CALL-TRACKING SERVICES
Our call-tracking service for plumbers simplifies the following operations by making information available through a user-friendly interface:
TRACKING MORE THAN
JUST YOUR PHONE CALLS
An effective plumbing business in the 21st century needs to coordinate phone service, social media, email, website traffic, and more. As part of our call-tracking services, you can monitor the following:
Mammoth Marketing lets you manage your customer relations in one central location to keep them running smoothly without redirecting attention away from crucial business tasks.
USE YOUR CALL TRACKING DATA
TO MAKE YOUR BUSINESS MORE EFFICIENT
How can plumbers use call tracking data? One way is to weed out problems or highlight successes. A service call that exemplifies your ideals for customer service can be instrumental in future training materials, marketing campaigns, and business operation protocols. 
Similarly, when calls don't go well, or a customer complaint helps you to identify a pain point, call monitoring can provide quality leads for follow-up calls. That way, you can raise awareness about service improvements or promote additional services. 
SET UP CALL TRACKING FOR YOUR PLUMBING BUSINESS
WITH MAMMOTH MARKETING
Don't leave your phone interactions with customers to chance; a plumbing company can present its best to every customer and potential customer that calls. 
Mammoth Marketing ensures that every aspect of your plumbing marketing strategy works efficiently, from customer relations to your plumbing website built for SEO conversion. Call us at (206) 566-0476 today to discuss how website design, social media marketing, and call tracking for plumbers from Mammoth Marketing can give your plumbing business a boost.
ACCESS TO OUR
SPECIALIZED DASHBOARD
You get the same tool we use to make sure everything is running, working and making your phone ring. Real-time updates on all your marketing.
KEY PERFORMANCE INDICATOR (KPI) TRACKING DASHBOARD
We will set you up with access to your very own K.P.I. (Key Performance Indicator) tracking dashboard that will help you keep a pulse on the most important metrics.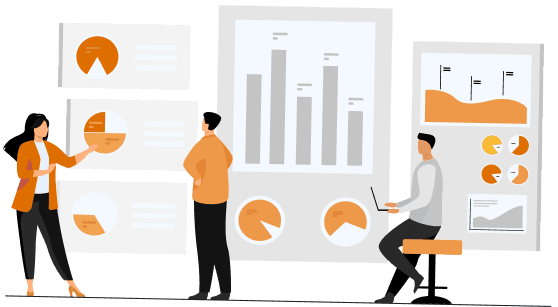 This is what our team uses to look at your progress and find out what the next steps are to getting your business to being the top plumber in the area.
IT'S EASY TO KNOW HOW MANY LEADS YOU'VE RECEIVED

AND HOW MUCH YOUR SPENDING TO GET THEM.